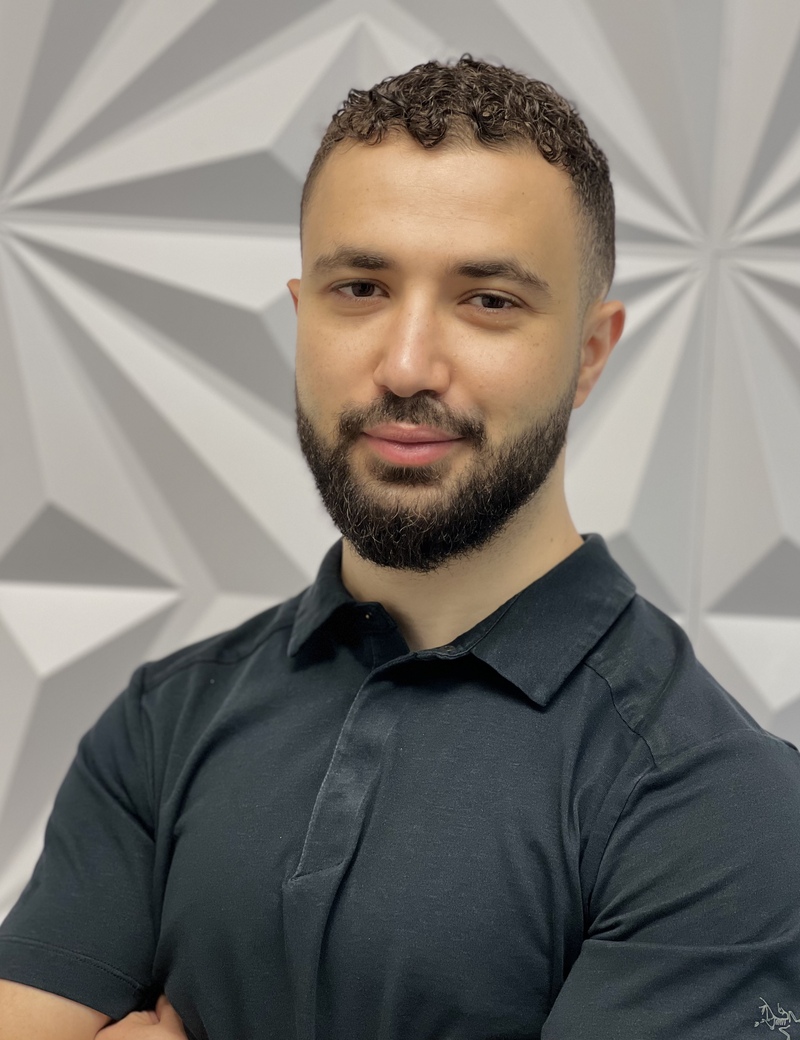 Aghar Al-Qusus

Kinesiology / Athletic Therapy
As a Kinesiologist, Aghar is very interested in the human body and movement, looking to keep his patients moving with every treatment, and prides his practice on educating his clients about their body. Aghar is also certified in Graston technique, a form of manual therapy known as soft-tissue instrument-assisted mobilization.
Aghar worked for ICBC as a "Recovery Specialist". At ICBC he case managed patients involved in motor vehicle accidents. He has an extensive understanding of all the resources available to you, this is an unmatched advantage for your care!
Aghar also worked with WorkSafe BC, BC Ferries, Waste Management, Air Canada, Canada Post, and many others providing return to work services/planning.
Camila Bianchi

Registered Massage Therapy
After moving to Canada, Camila decided to change careers and graduated from Vancouver College of Massage Therapy. During her 3000-hour program, she was able to find herself professionally through the ability to help others. She likes to use diverse techniques to adjust to different needs, but some of her favourites are deep tissue massage, relaxation techniques, joint mobilizations, dynamic release, trigger point release and myofascial release. In her continued studies, Camila has now the chance to focus on women's health, one of her main areas of interest. Some of the courses she took include prenatal massage, post c-section massage and infant massage. Her ultimate goal with her treatments and prescribed home care is to improve quality of life by helping bodies to unlearn the pain-cycle that comes with persistent pain.
Camila is fluent in English and Portuguese.
Cyril Canaria

Massage Therapy (Non-Registered)
Cyril Canaria is currently studying at VCMT to become a registered massage therapist. He spent the last 5 years as a certified personal trainer with a primary focus on functional, weight loss and hypertrophy training.
Growing up he was involved in a variety of sports including basketball, volleyball, lacrosse, track and field, Jlu jitsu, swimming, badminton and tennis. In the last 4 years he gained a deep passion for bodybuilding and is currently a Men's Physique and Classic Physique competitor.
He decided to pursue a career in Massage Therapy to gain a better understanding of the human body and the healthcare field. His goal from providing treatments while studying is to improve his skills so that he can share his knowledge as a future healthcare provider and fitness professional in the hopes of inspiring his clients to live a healthy Iifestyle.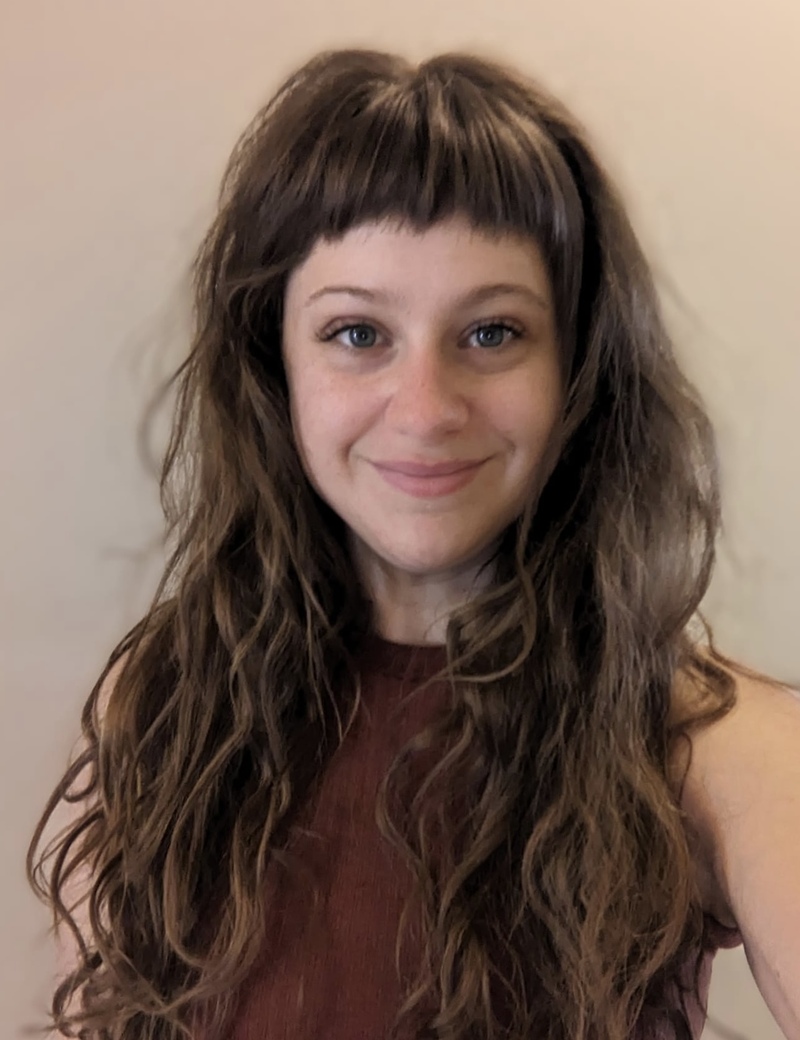 Darcy Besharah

Registered Massage Therapy
The perfect blend of relaxation of deep tissue tension and pain relief. Darcy's style includes modalities working with fascia, muscle tissues, joints, circulatory and immune system holistically. Her years of practice from several different schools and perspectives has cultured her intuition to locate and resolve through sense of touch.
Darcy is a passionate traveler with a special affinity for cats. When she is not working she enjoys volunteering with humanitarian work and getting involved with the community. She likes cycling, water sports and yoga.
Dr. Sonia Deol

Chiropractic
Dr. Sonia Deol graduated from the University of Alberta with a Bachelor of Science in Kinesiology. She then went on to the University of Western States in Portland, Oregon to obtain her Doctorate in Chiropractic and Bachelor of Science in Human Biology.
Dr. Deol practices diversified full body chiropractic manipulation and is a certified provider of Active Release Techniques® (ART) and Graston Technique®. These are both soft tissue therapies that can be used in addition or alternatively to traditional chiropractic care.
Dr. Deol has a special interest in pre and post natal care, as well as the care for the tiny humans that come along with it. Dr. Deol is a firm believer that patient education is very important for injury recovery and prevention. .
Outside of the clinic, Dr. Deol is kept busy with her family including two young sons and has a passion for travel and experiencing the cultures and foods of the world.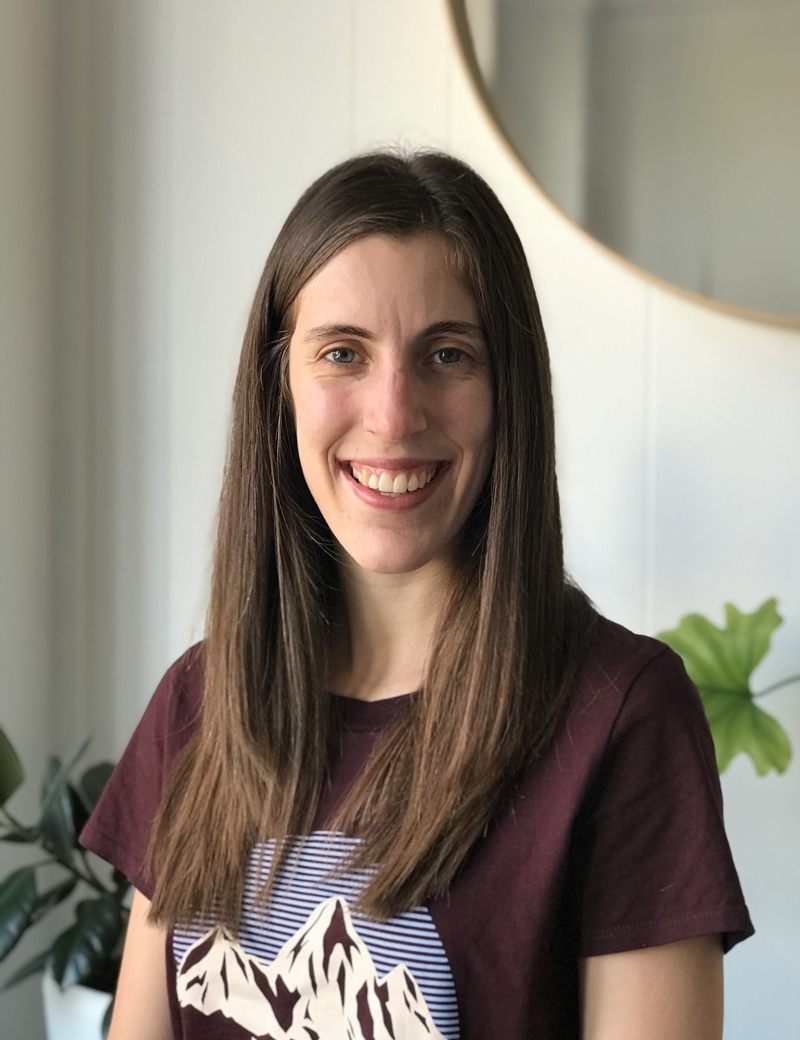 Emilie Jolin

Registered Massage Therapy
Emilie's focus is to create a relaxing, welcoming  and inclusive space for patients to feel at ease. She utilizes techniques such as: Swedish (relaxation), Deep tissue, Myofascial release, Pin & stretch, Muscle strengthening, and many more.
Working together to create a functional treatment plan, Emilie strives to meet her patients where they are and help them get to where they want to be.
Emilie is a graduate from the Vancouver College of Massage Therapy (2020). With over 550 hours of clinical practice, Emilie has worked with a multitude of patients, gaining experience in:
Pregnancy (and post-natal)
Geriatric massages
Digestion imbalances
Sports massages
Relaxation massages
Emilie has completed a Bachelors in Social Work at the University of Ottawa (2016). Upon moving to Vancouver and meeting a Registered Massage Therapist, she realized she could mix her passion for helping others feel their best and promoting health & wellness in her community through massage.
Emilie is fluent in both English and French.
Mariana Pinto Olivera

Registered Massage Therapy
Mariana is a graduate of VCMT's RMT program. In previous years, she got her Bachelor's degree in Physiotherapy from Arturo Michelena University in 2013 in Venezuela. She moved to BC to start a new life and become a massage therapist in Canada as she enjoys working closer to patients and helping them with manual techniques.
Mariana's treatment incorporates techniques to decrease pain, promote relaxation and improve mobility, considering what suits better for your needs. She has had the experience working with patients using modalities such as General Swedish massage, passive stretching, breathing work, deep tissue massage, myofascial release, k-taping and joint mobilization.
She also believes that educating patients is the key to making functional changes and empowering them to take control of their body with long-term improvements.
Mariana is fluent in English, Spanish, and Portuguese.
Mrs. Charity Cheng

Acupuncture
Charity is a registered Acupuncturist and Traditional Chinese Medicine practitioner who graduated from Central College after 5 years of TCM study. Charity continually upgrades her skills and offers her patients what she has learned from further coursework in Traditional Chinese Medicine diagnosis, Balance Method acupuncture, Pulse Balancing acupuncture, fascial release, Fu's subcutaneous needling method, and Yuan Shi Dian medicine. She is certified in facial rejuvenation acupuncture and is an aromatherapy instructor for the World Federation of Chinese Medicine Societies.
Having immigrated to Vancouver in 1996 as a computer system analyst, she successfully completed the Y2000 changes to the Continuing Care Information Management System for the Ministry of Health and Ministry Responsible for Seniors Province of British Columbia from 1998 to 2000. Because of her frequent exposure to Western medicine doctors and Traditional Chinese medicine doctors for an early childhood illness, she decided she wanted to help others with their health, so she started her TCM studies in 2011. After graduation, she continued to study TCM, as well as various alternative therapies. She actively seeks a harmonious balance between everyone's body, mind, and environment, so that people can enjoy a happy and healthy life.
During an initial appointment, you can expect a detailed assessment to help Charity narrow down the source or cause of your health issue. She will create a treatment plan before each session, and during treatment, Charity will always adjust to your comfort level, checking in with you so you can feel comfortable and relaxed. Before the end of each session, Charity will reassess your condition. She may also provide you with instructions on acupoints to massage and health tips/recommendations for you to practice at home so you can continue your wellness journey.
Charity is fluent in both English and Mandarin.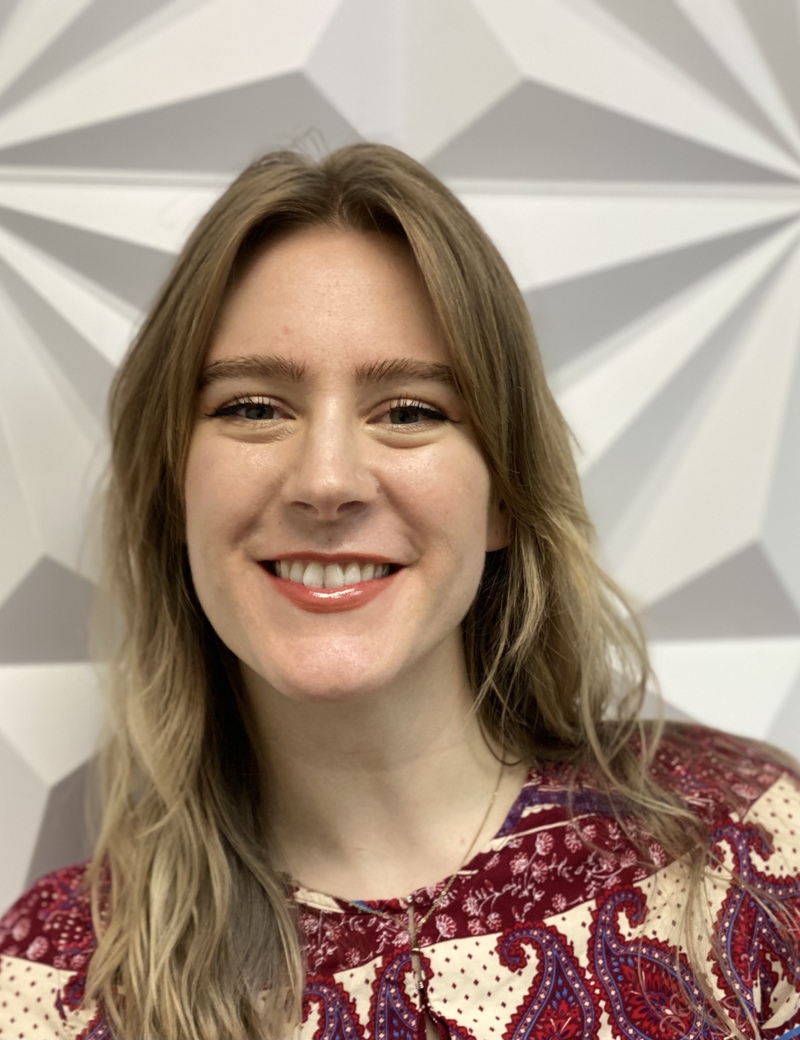 Ms. Lisa Marie Taves

Registered Massage Therapy
Lisa has always had a passion for helping others - especially when it comes to their health. As a registered massage therapist, Lisa believes in patient-centred care and aims to have each of her clients leave the treatment room pain-free.
Lisa advocates for mental and physical well-being as a top priority in healthy living and believes that massage therapy is instrumental in helping achieve this. Lisa treats both private and ICBC patients.
Reem Manna

Physiotherapy
Reem Manna is a Registered Physiotherapist with the College of Physiotherapists of BC. Her treatment plan encompasses treating the root cause of the injury and education towards prevention of future recurrences. She provides hands-on manual therapy, personalized exercise programs and educates patients to help decrease their pain, improve their mobility and work towards their goals. She has an extensive clinical experience that varies from motor vehicle accidents to working with cancer patients at the hospital.
Reem seeks to empower patients with their recovery and rehabilitation in order to overcome physical limitations along with good pain management.
Santiago (Santi) Esteves

Registered Massage Therapy
Santiago's focus is on client-centred care. He works with each individual to identify their unique needs and develop a personalized treatment plan that addresses their concerns. Whether you're recovering from an injury, dealing with chronic pain, or simply looking to relax, Santiago is here to help you achieve your wellness goals. Santiago is dedicated to providing the highest level of care to his clients at all times.
Santiago is a graduate of the Massage Therapy program at Langara College. His education at Langara has equipped him with a deep understanding of anatomy, physiology, and massage techniques, allowing him to provide his clients with a comprehensive and effective treatment experience. Santiago works with multiple techniques, including:
Swedish massage
Deep tissue massage
Myofascial
Trigger Point release
PNF stretching (Proprioceptive Neuromuscular Facilitation)
ROODS techniques
Tapotement
Basic Manual Lymphatic Drainage (MLD)
Joint Mobilizations
In his free time, Santiago prioritizes his physical and mental well-being by working out, hiking, and swimming. He also enjoys listening to uplifting music to keep him motivated and energized throughout the day. When he's not outdoors, he enjoys spending time with his dog. Quality time with his family and partner and hanging out with supportive friends are also important to him.
Santiago is fluent in both English and Spanish.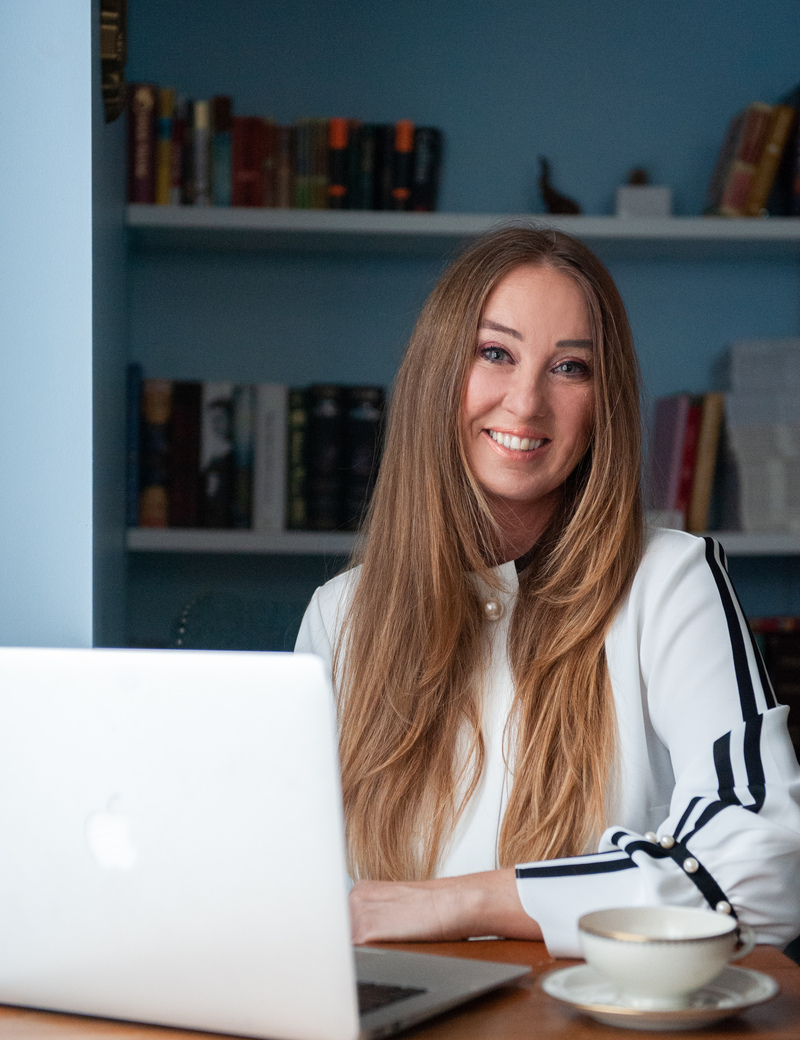 Sinem Akin

Counselling
Sinem is a Registered Therapeutic Counsellor and has received her Professional Counselling Diploma from Vancouver College of Counselling. She holds a BA in Linguistics from Hacettepe University, Turkey.
Having completed Applied Behavior Analysis training in 2017, Sinem has since worked with autistic children for three years as a Behaviour Interventionist. Currently, Sinem is completing her third year of training in Existential-Analytic Psychotherapy through the Existential Analysis Society of Canada.
Sinem specializes in providing individual and couples therapy to clients who are experiencing hardship with life transitions. Sinem believes every person is unique and has unrealized potential to uncover and reveal the meaning and purpose in life. Sinem guides her clients as they discover a way of living that is authentically their own using Existential, Reality, and Person-centred therapy. "A safe and open space free from judgement, is where one's true essence will emerge. Healing and personal growth, in a new life free from constraint, and expression of one's full potential can be created".
Sinem is offering counselling in English and Turkish.
Ye Kil (Gil) Choi

Registered Massage Therapy
Ye Kil (Gil) Choi is a dedicated Registered Massage Therapist with a wealth of diverse treatment experiences. Her unwavering focus lies in delivering patient-centered care, a principle she upholds across all her therapeutic techniques. Prior to embarking on her journey as an RMT, Gil spent seven years as a physiotherapist at a prominent hospital in Korea. This tenure has endowed her with exceptional hands-on skills and technique.
Proficient in a broad array of methods, Gil offers treatments that include Pregnancy massage, lymphatic massage, deep tissue manipulation, relaxation therapy, and TMJ Massage. She also specializes in Abdominal, Visceral, and Fascia massage, showcasing her holistic approach to body wellness.
Undoubtedly, Ye Kil's most treasured asset is her extensive professional journey, influenced by her interactions with countless patients over the years. This substantial experience has equipped her with the ability to tailor treatments precisely to the unique needs of each individual.
Ye Kil is fluent in English and Korean.